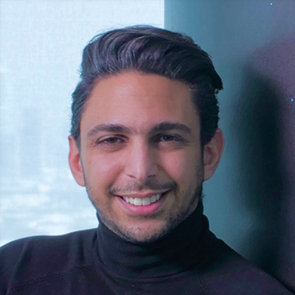 Founders: Khaled Zaatarah

The Middle East's 50 Most-Funded Startups
360VUZ
Investors: Shorooq Partners, KBW Ventures, Media Visions, Vision Ventures, Hala Ventures, 500Startups, Magnus Olsson, Samih Toukan, Jonathan Labin, Al Touq Group, DTEC Ventures, Plug and Play Ventures, Al Rashid family angel investors, Tareq Jalabi and Mohanad Alwadiya.
Immersive video mobile application
360VUZ is one of the most popular immersive virtual video mobile apps in the region, with views surpassing 20 million per month in more than 15 countries in 2020. The app has been ranked as one of the top featured apps on the Apple App Store. With offices in Dubai and Los Angeles, the company has partnered with global brands such as Snapchat, Universal Studios, NBA, and the Oscars. It raised $5.8 million in funding in 2020, and has plans to further expand in Asia and Europe.