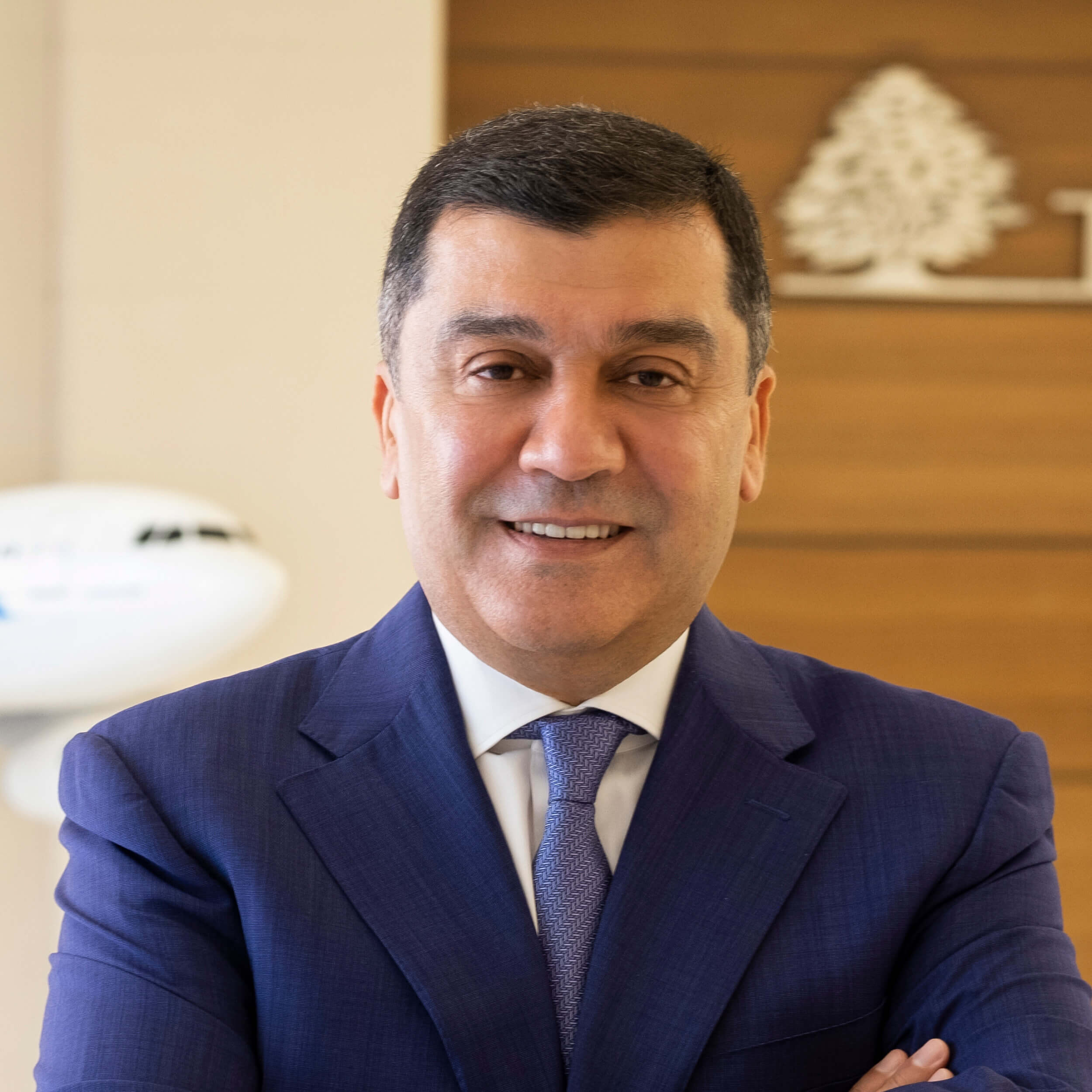 Company:
Middle East Airlines – Air Liban (MEA)
Designation:
Chairman and Director General
El Hout has been at the helm of MEA for 25 years. MEA flies to 32 destinations across the Middle East, the Gulf, Africa, and Europe. The group's subsidiaries include Middle East Airlines Ground Handling, the Mideast Aircraft Services Company, Cedar Executive, Middle East Airports Services, and the Lebanese Beirut Airport Catering Company. In January 2023, MEA inaugurated its new headquarters, "the green building." El Hout is also a member of the board of governors at the International Air Transport Association. He was previously an adviser to the governor at Lebanon's Central Bank.