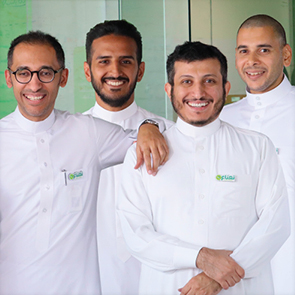 Founders:

Sami Alhelwah, Abdulmajeed Alsukhan, Bakr Elsherif, Ahmed Alsamani
The Middle East's 50 Most-Funded Startups
Nana
MEVP, STV, Saudi Venture Capital Company, Watar Partners, Wamda Capital, others.
e-Grocery Marketplace platform
Since its launch in 2016, Nana has established itself as a leading e-grocery marketplace in Saudi Arabia, serving 14 cities across the kingdom. According to the company, it has tripled its turnover over the past year, as well as partnered with major supermarkets such as Carrefour, Panda, Spar, Farm Superstores and Manuel. In 2020, Nana raised $18 million to further expand across Saudi Arabia and internationally. It aims to deliver 100,000 orders every month to Saudi-based buyers by the end of 2020. Co-founder Sami Alhelwah previously co-founded Sadeem, a cloud management solutions company.